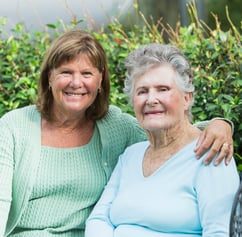 Preparing to go home after a hospital stay is never easy, especially after having a stroke. It can be a very overwhelming process with new challenges in thinking, memory, and mobility. The length of your hospital stay after a stroke can range anywhere from a few days to months depending on the severity of the stroke and the support system in place at home. There are many feelings associated with going home, excited to be back home along with feelings of anxiety or worry.
Here are a few things to consider before heading home:
Develop a clear discharge plan with the hospital staff and your caregivers or support system

Determine the safest place to go with the appropriate level of assistance for your safety and support - this may be your home, a family member or friend's house, or maybe even a skilled nursing facility

Schedule an appointment with a primary care doctor who is familiar with working with people who have had strokes

To keep up the momentum and skills gained during your hospital stay, schedule appointments to continue with therapy recommendations from the hospital including any speech therapy, physical therapy, and/or occupational therapy

Determine if you are able to go to an outpatient clinic for therapy or if home health therapy would be more appropriate for you at this time

Consider scheduling an appointment with a counselor or psychologist to discuss emotional and behavioral changes you've experienced since having your stroke.

Continue to stimulate your brain, even if it's for a few minutes each day, by reading a book, completing a crossword puzzle, or participating in community-based programs

Look into community-based stroke support programs: these may include support groups, book clubs, golf leagues, or other various options – many of which are offered via Zoom!
Keep in mind, the first 3 months following a stroke are vital for recovery. During this time, the brain will have increased neuroplasticity, or the ability to adjust and learn new information. This period is critical for seeing gains in skill recovery by participating in speech therapy, occupational therapy, and physical therapy sessions. It may take time but consistency is key.
For information on stroke recovery support programs at CHSC click here.
For information on the CHSC "Whole Life" approach to stroke recovery click here.