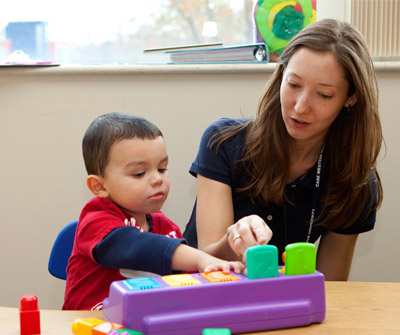 Playing with your child is a essential way to improve his/her speech, language, and social skills! Below are five different toys and ways to play with your child to encourage language growth and development:
Mr./Mrs. Potato Head:
Following Directions: Ask your child to give you various parts. If this is too simple, ask him/her in a more complex way. For example, instead of asking for Mr./Mrs. Potato Head's shoes, say "the ones you put on your feet." Sometimes this works best after the child has built Mr./Mrs. Potato Head and is asked to follow the directions of placing each part back into the box.